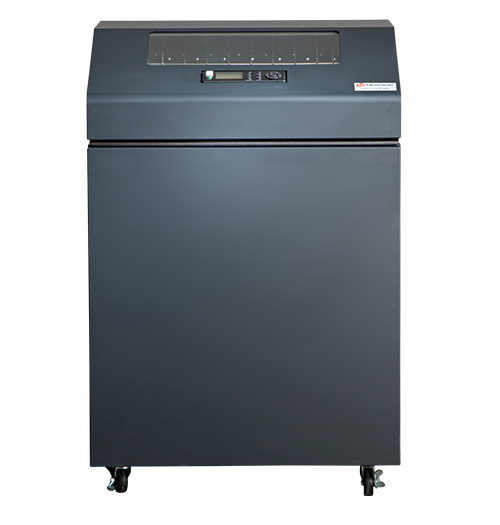 TallyGenicom P8000/6800 Series (Enclosed Cabinet)
TallyGenicom
The P8000/6800 Enclosed Cabinet is the preferred choice for print environments where acoustic emissions need to be kept to a minimum.  Its modular design, wide selection of paper handling options, and reliable performance make it ideal for office environments or noise adverse areas running large, unattended print applications.

The TallyGenicom P8000/6800 Cabinet Line-matrix printer is a smart purchase:
Lowest cost of ownership

of any print technology.

Durable design minimizes 

downtime related to unfavorable environmental conditions.

Backwards-compatible cartridge ribbons

reduce inventory management costs.

Energy efficient technology

lowers idle power consumption and boosts operating efficiency.