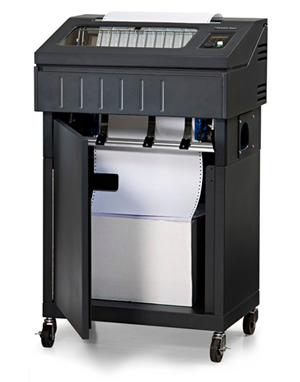 TallyGenicom P8000/6800ZT Series (Zero Tear)
TallyGenicom
The P8000/6800ZT Zero Tear is the specialized cartridge line matrix printer choice for customers using pre-printed and serialized documents that require print on demand, single form tear-off usability. The Zero Tear is designed to eliminate wasted forms and reduce operating costs.
The P8000/6800 Line-matrix series adapts to almost any supply-chain or back-office environment.
USB 2.0, Serial, Parallel and Ethernet 

included as standard features.

PowerPrint™

delivers improved print quality and print darkness on multi-part forms by increasing impact energy.

Comes standard on P8000/

6800

printers with at least 1,000 line-per-minute print speed (varies with model).