Metro-sol is an ICT (information and communications technology) solution provider specializing in the procurement and supplying of IT hardware, software and consumables to the key sectors of the Zimbabwean industry.
We are an indigenous owned company incorporated in Zimbabwe in July 2011.
Our focus is to gain entry and increase market share at the most competitive prices for quality and genuine products so as to become the preferred ICT partner in the country.
Our strategic partnerships with various suppliers from the international market give us the leverage to harness the latest trends in the ICT industry, ranging from high end server solutions to the simplest of storage media.
Our Vision, Philosophy & Business Approach
To be the biggest supplier of best quality products and solutions throughout Zimbabwe
To be the first choice in the provision of ICT services, products and supplies
To create wealth for our customers, suppliers, staff and shareholders through provision of services and products of world class standards thus exceeding stakeholder expectations
To develop and expand our range of products
To embrace the product/service concept and deliver on our promise of best value
To create synergies & strategic inter-locking partnerships amongst product vendors, their respective distributors and most important, our customers
To be a reliable, dependable and consistent supplier
To enforce best business practices in all operational activities
Metro-sol's Strength
Highly motivated and seasoned team in the ICT industry
Good supply networks and relations thus creating a strong supply chain
Extensive experience in the industry from a technical and sales perspective
Efficient stock management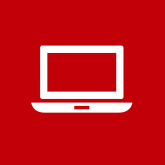 Computer Hardware PCs, laptops, servers, printers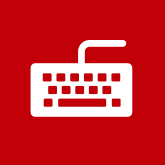 Accessories & Peripherals Keyboards, Mice, UPSs, Cases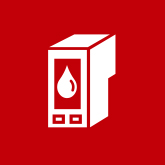 Consumables Ink, Cartridges, Toners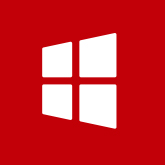 Software Microsoft, Symantec, McAffee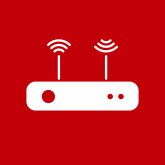 Networking Equipment LAN & WAN Equipment, Routers, Modems
Dr. Leonard Bonde
Director
Career Industry
IT hardware supplies to all market segments and software supplies and solutions for the financial services sector (local and national government) and retail sector. Comfortable at operating at both a very technical level with industry experts at a functional level with business users, middle management and directors to articulate their needs.
Areas of Expertise
Data Centre solutions: from storage (SANS – Storage Area Networks), servers, databases, applications and systems integration to disaster recovery.
High level of proficiency in large scale database solutions, specifically Oracle and SQL server
Keen interest in virtualization technologies from IBM and VMware and the emerging cloud computing arena.
Education and Experience
BSC (Zimbabwe Computer Science and Mathematics; PHD (U.K. Information Systems)
Worked both locally and internationally to gain 15 years software solutions and 4 years data center experience.
Ms. Adiola K. Chapeta
Director
Adiola has been working in the ICT industry in Zimbabwe since 1999 translating to more than a decade of experience and exposure in the sales and marketing of brand leaders of related IT hardware and software products. The time she has invested in her sales and marketing profession has ensured the establishment of good and solid contacts across the industry within and beyond our borders hence making her a very competent figure in the sales and operations management of ICT projects.
She is an ACIM (Associate Member of the Chartered Institute of Marketing) which is the leading marketing institution in the world and is currently boasting a 100 years of excellence in marketing and sales leadership. A Chartered Marketer status is the next achievement on her agenda.
---
Our Team
We have highly competent individuals, who boast of more than ten years' experience in the IT industry. The Sales Team is comprised of dedicated account executives who aim to build meaningful business relationships with our clients.
Our sales efforts are complimented by a well-trained, experienced and professional technical department for after sales service and support as well as all other technical requirements such as servicing and maintenance of machines, installations, server configurations and networking.